[Product Name]Elastic Bandage
[Usage]Open the package and use it according to medical procedures.

[Production date or batch number] See the certificate of conformity.

[Use period] Three years

[Contraindications] None

[Storage method] It should be stored in a clean environment where the relative humidity does not exceed 80%, no corrosive gas, no heat source, and good ventilation.

[Transportation Conditions] Avoid heavy pressure, rain, and sun during transportation, and handle with care when loading and unloading.

[Notes]This product is for one-time use only, and it is destroyed after use.
[Model/Specification] 2.5cm×450cm, 5cm×450cm, 7.5cm×450cm, 10cm×450cm, 15cm×450cm
[Product registration certificate number] Yuchang Machinery No. 20160013
[Production record certificate number] Yuchang Food and Drug Administration Equipment Production No. 20160039
[Product structure] The elastic bandage is made of cotton yarn and spandex.
[Scope of application] It is used to provide binding force on wound dressings or limbs to play a role of bandaging and fixing.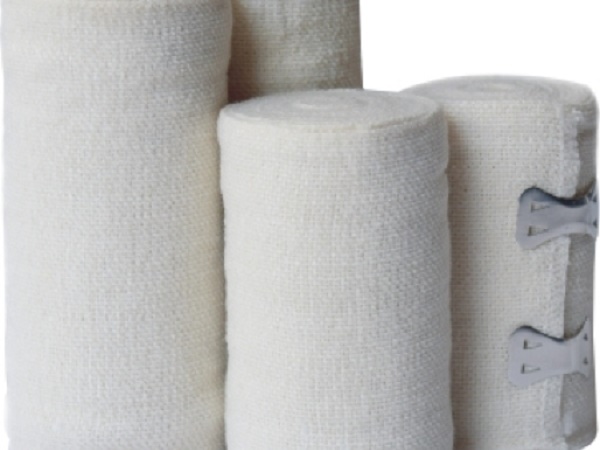 Henan Anbang Medical Supplies Co., Ltd.
Business Type:Manufacturer
Product Range:Medical Consumables
Products/Service:Disposable Urethral Catheter Kit , Disposable Sterile Latex Gloves , Disposable Surgical Gown , Medical Disposable Protective Clothing , Disposable Medical Surgical Mask , Single-use Virus Sampling Tubes
Certificate:ISO13485 , CE
Company Address:Mancun Industrial Zone,Changyuan City, Xinxiang, Henan, China


Previous: 3-Ply Disposable Protective Medical Surgical Face Mask